About Us
Dan Stevens and Avery Day are Maine natives who have worked in the state's largest law firm, with its top lawmakers, and among peers constituting Maine's best attorneys. Our growing team of Augusta Maine attorneys serves clients from the courtrooms of high-stakes cases to the boardrooms of businesses.
The firm was formed in late 2015 by Attorney Daniel Stevens as a solo practice focused on litigation, mediation, and arbitration. In early 2017, Avery Day joined the firm, expanding its capacity and scope. As partners, Dan and Avery now offer a balanced suite of services, with Dan continuing to represent persons killed or seriously injured as a result of an accident and those involved in business, real estate, and will & trust disputes. Avery complements this work with a general practice that includes wills, trusts, and probate, real estate transactions, corporate formation, counsel for small businesses, and administrative law matters, including those in front of  state agencies and regulatory boards.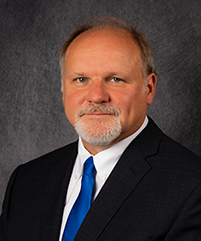 Daniel J. Stevens
Partner
About Attorney Daniel Stevens
Dan is a native of Aroostook County. He received a BA from the University of Southern Maine and his law degree from the University of Maine School of Law where he served as Executive Editor of the Maine Law Review. Following law school, Dan joined Maine's largest law firm where he honed his skills as an attorney and where he was elected Partner, and ultimately Partner-in-Charge of the Firm's Augusta, Maine attorneys.
As Dan's fellow Augusta-based partners announced their plans to retire, he decided the time was right to strike out on his own. Dan founded The Law Offices of Daniel J. Stevens, LLC with the mission of providing top-shelf legal services but with rates that take advantage of the lower overhead costs that derive from a boutique sized firm.
Community Involvement
Giving back and serving all Mainers, regardless of their backgrounds or economic status, has been an important part of Dan's legal career. Dan was a founding member of a group of attorneys who volunteered to provide free legal services to members of our military following the events of 9/11. He also received an award from the Volunteer Lawyer's Project for his pro bono service and served as Chair of the State of Maine Fee Arbitration Commission.
Education
University of Maine School of Law, J.D.
Executive Editor, Maine Law Review
University of Southern Maine , B.A.
Bar Admissions
Maine State Courts
U.S. District Court for the District of Maine
U.S. Court of Appeals for the First Circuit
Professional Activities
Board of Governors, Maine Trial Lawyers Association, 1998-present
Board of Governors, Maine Trial Lawyers Association, President, 2013-2014
Panel Chair, Maine Overseers of the Bar, Fee Arbitration Commission, 2008-2013
Chair, Maine Overseers of the Bar, Fee Arbitration Commission, 2012-2013
Member, Maine Bar Association
Member, American Association for Justice
Member, John Waldo Ballou American Inn of Court
Civic Activities
Board of Directors, Pine Tree Legal Assistance, 2001-2005
Board of Trustees, Winthrop Education Corporation, 2003-2007 (President, 2006-2007)
1st Lieutenant, Combat Engineer Officer, Maine Army National Guard, 1983-1987
Professional Accolades & Affilliations
Life Member, Million Dollar Advocates Forum and Multi-Million Dollar Advocates Forum – The Top Trial Lawyers in America
Named 2017 Augusta Maine Lawyer of the Year for  Personal Injury – Paintiffs by U.S. News & World Report/Best Lawyers
Stevens & Day named to the 2017 Best Law Firms list by U.S. News & World Report/Best Lawyers in 3 categories: Personal Injury – Plaintiffs, Commercial Litigation, and Litigation – Construction.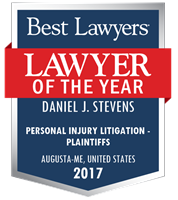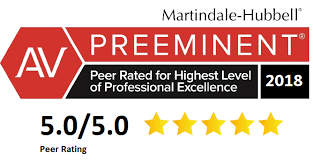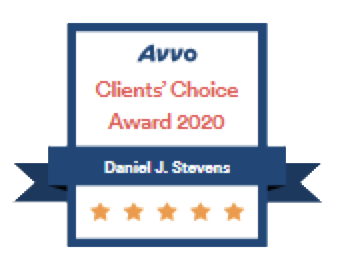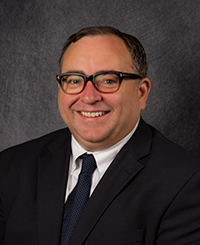 Avery Day
Partner
About Attorney Avery Day
Avery grew up on Vinalhaven and graduated from Vinalhaven High School before attending the George Washington University in Washington, D.C. Avery graduated from Harvard Law School in 2009 and has been admitted to the Bar in Maine and Massachusetts.
Prior to joining Dan Stevens, Avery served as the Governor's Chief Legal Counsel, providing the Governor with advice on legal matters, as well as working with a variety of governmental agencies, including the Judicial Branch; the Office of the Attorney General; the Governor's Judicial Selection Committee; and the Maine Commission on Ethics and Elections Practices. Avery's prior state service includes serving as Acting Commissioner of the Maine Department of Environmental Protection.
At Stevens & Day, Avery maintains a general practice, focusing on transactional matters that include wills, trusts, and other probate and estate matters, real estate transactions, corporate formation, and legal representation for small businesses, including creditors.  
Avery lives in Yarmouth with his wife and two children and serves on the board of directors for the Maine Tourism Association.
Education:
Harvard Law School, J.D.
The George Washington University, B.A.
Bar Admissions
Maine State Courts
Massachusetts State Courts
U.S. District Court for the District of Maine
Professional Activities
Maine State Bar Association, Member
Civic Activities
Kennebec Valley Chamber of Commerce, Member
Maine Tourism Association, Board Member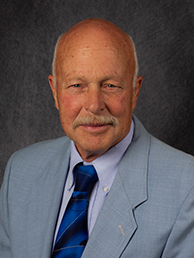 Waldemar G. Buschmann
Of Counsel
About Attorney Wally Buschmann
Wally is also a Maine native.  He grew up wandering around the Bates College campus in Lewiston where his dad, August Buschmann, was basically the German Department for most of the four decades from the late 20s into the early 70s. Wally graduated from Dartmouth College and the Northeastern University School of Law.
After Law School, Wally joined the Attorney General's office in Augusta. Over the next fifteen years, he provided counsel to the Bureau of Taxation Division; served two years as a prosecutor in the Criminal Division; and then spent another twelve years as the primary attorney for the Department of Educational and Cultural Services, which included the Department of Education, the State Board of Education, the Vocational Technical Schools (now known as the Community College System), the Maine State Library, the Maine State Museum, and the Maine State Archives.  He also worked closely with the Maine Legislature drafting proposed statutes for the Department.
In 1987, Wally left the AG's office to enter private practice in Waterville, where he became a member of Weeks & Hutchins, LLC.  His practice there included trusts and estates, probate, business law, personal injury, and litigation.  He has also been active in the community including being a member of the Waterville Rotary Club, serving on a number of boards in the community, including the Maine Children's Home for Little Wanderers, Inland Hospital, chairing the Youth Conservation Corps, which is an arm of the Belgrade Regional Conservation Alliance, coaching youth soccer, basketball, and baseball programs, serving as the town moderator in Sidney for twenty-three years, and serving for two years as the president of the Friends of Messalonskee Lake Association.
Wally is a member of the Maine State Bar Association, the Waterville Bar Association, and the Kennebec County Bar Association. He and his wife, Cindy, have lived on their tree farm in Sidney since 1974.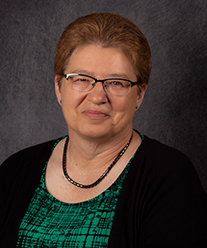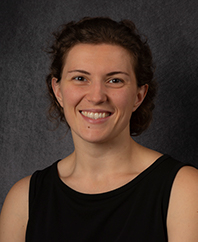 Alaina Murray
Legal Assistant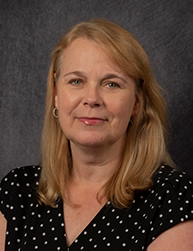 Kimberly Barry-Bellerose
Paralegal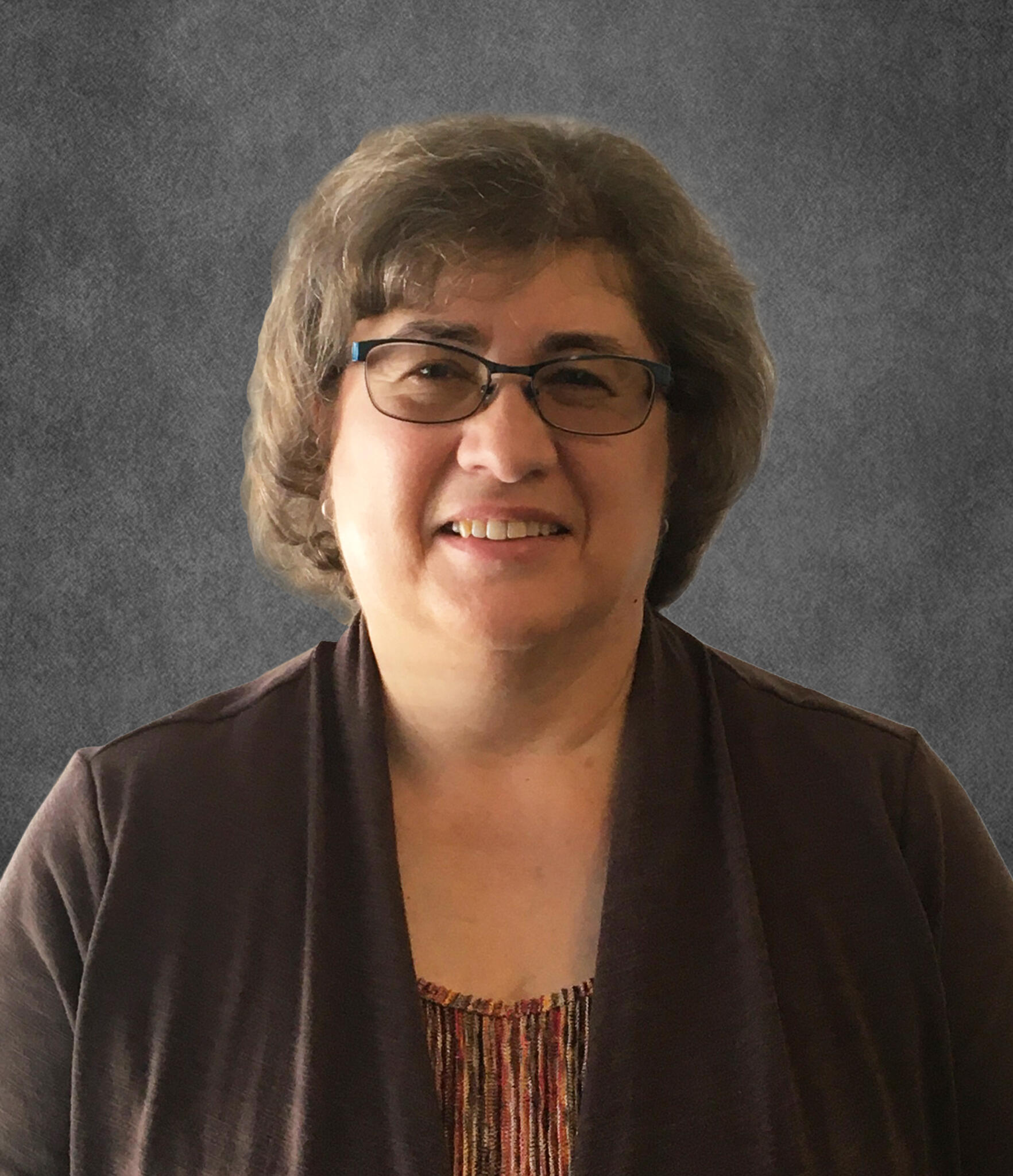 Darlene Zimmerman
Bookkeeper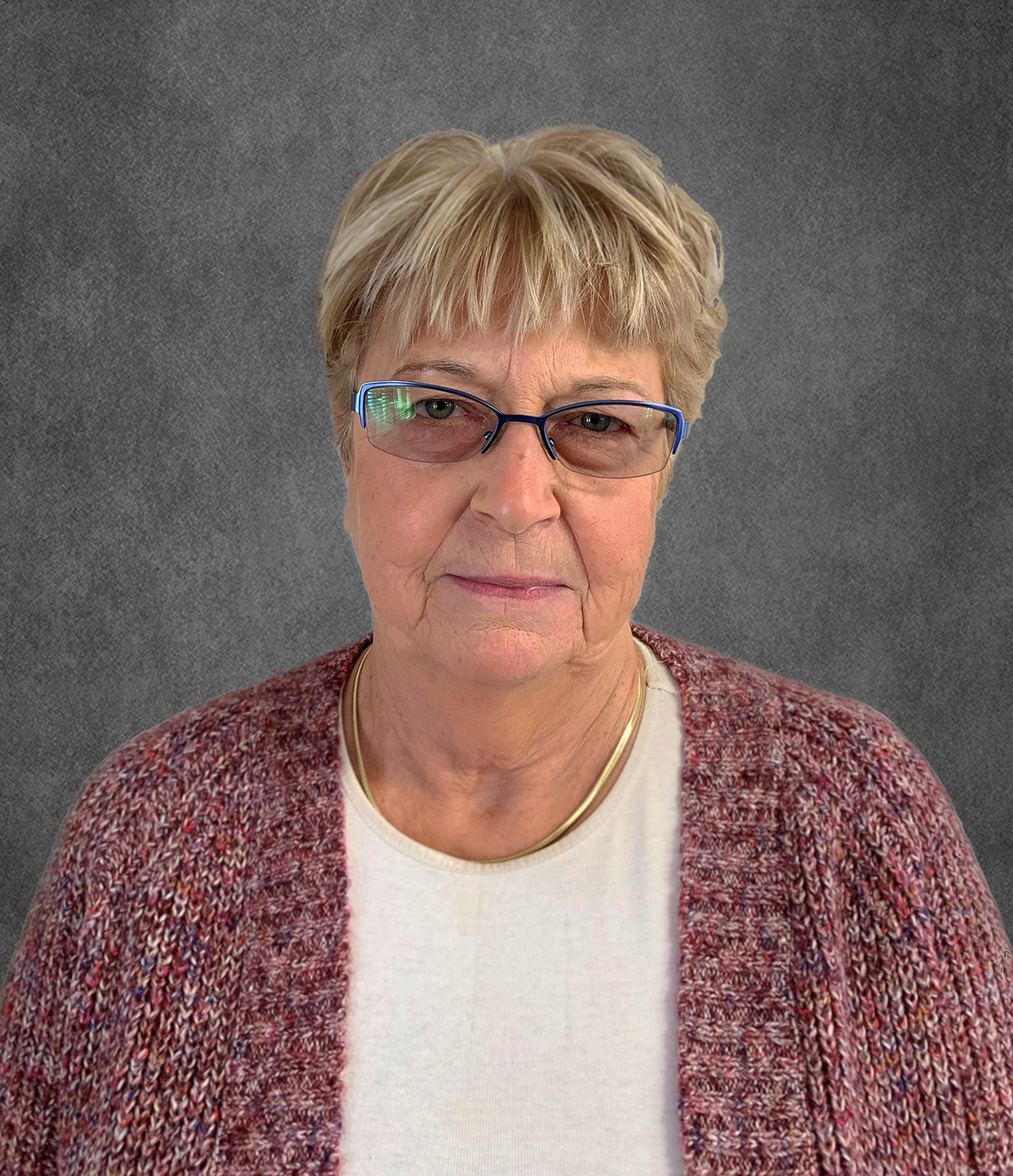 Julie MacMaster
Paralegal
Contact Stevens & Day, LLP
82 Winthrop St.,
Augusta, ME 04330